Slide 1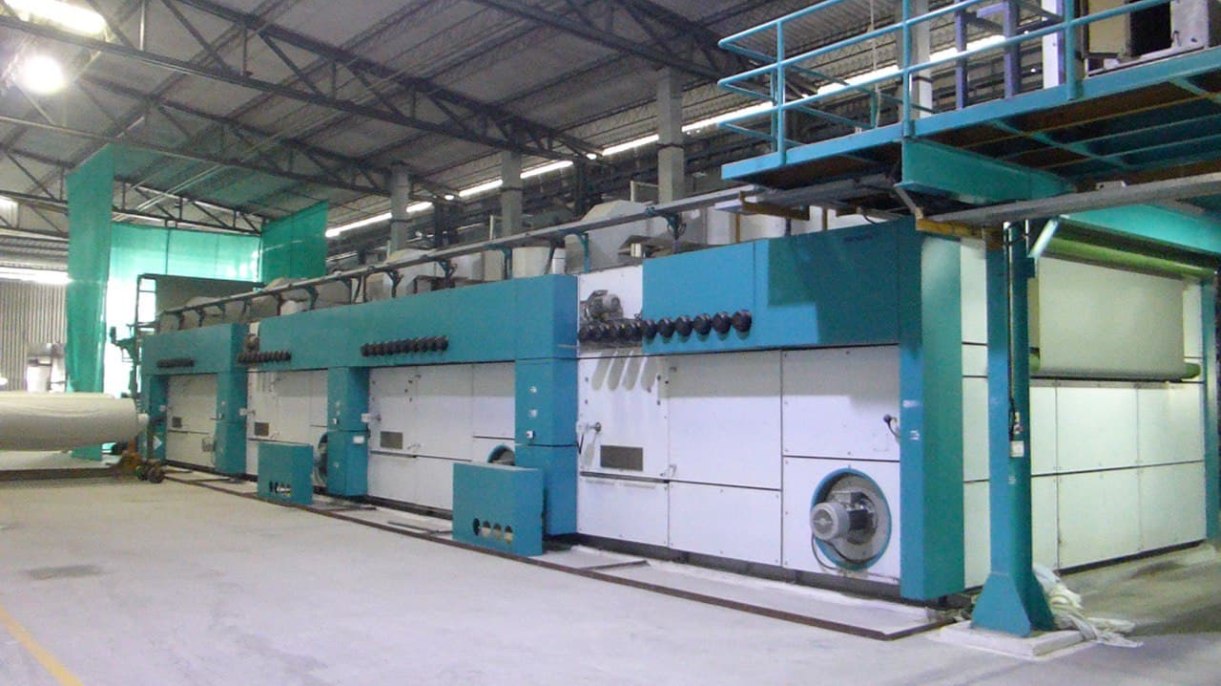 Slide 1
Thermosolfärbeanlage
The new Menzel Humidity controlled continuous Pad Dry range having uniform air flow via slot nozzles, fabric capacity 45 meters per section with roller diameter of 200mm to run crease free fabric with Humidity control system.
drying after dye application combined with/without infrared pre-drying zone. facilitates dyeing that would produce a simple, quick and economical, continuous dyeing process for cellulosic fibres and their blends with synthetic fibres with minimal chemical usage. The most significant and unique feature of this process is that it does not require separate fixation step, i.e., steaming, curing or dwell time, which is essentially associated with the conventional dyeing methods in practice.
Wir realisieren auch Ihr Projekt!
Sie benötigen mehr Informationen? Wir freuen uns auf Ihre Nachricht!