Feuerwehr
Mit uns auf Nummer sicher

Rückendeckung für alle, die Leben retten: Feuerfeste Schutzkleidung und schusssichere Westen enthalten auf Menzel-Anlagen gefertigtes High-Tech Material.
Bei Menzel – einem mittelständischen Familienunternehmen – gestalten auch Sie Ihre Zukunft sicher!
Airbag
Ihre Arbeit macht Autos sicherer. Auf Menzel-Anlagen werden technische Textilien für Airbags beschichtet.
Mit Menzel fahren auch Sie sicher: mit einer langfristigen Perspektive in unserem Familienunternehmen.
Banner
Mit uns die Welt bunter machen

Auf Menzel-Maschinen entstehen Banner und Folien für kreative Werbekampagnen.
Für unseren Sondermaschinenbau brauchen wir auch Ihre kreativen Ideen.
Bringen Sie Farbe in ihre Karriere und kommen Sie in unser Menzel-Team!
Raumfahrt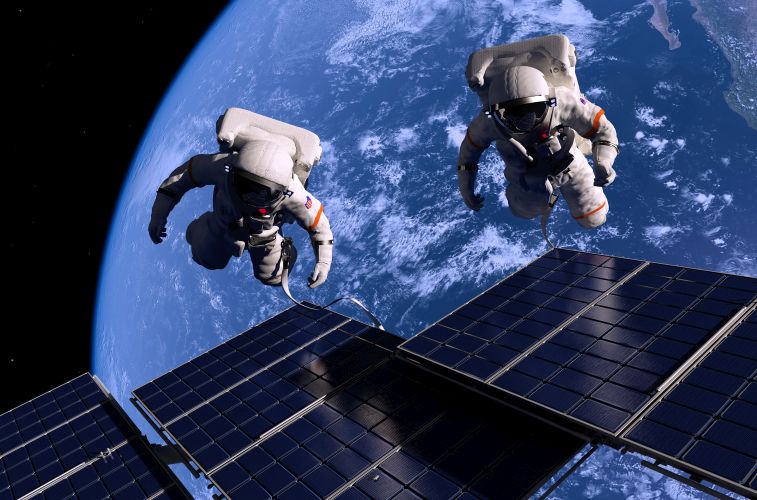 Menzel-Maschinen produzieren Carbon Composites und andere Hightech Materialien für die Luft- und Raumfahrtindustrie.
Technologie braucht kluge Köpfe - werden Sie Teil unseres Teams!
Medizin
Medizintechnikunternehmen vertrauen auf unsere Qualität. Menzel-Maschinen fertigen Membranen und Folien, zum Beispiel zur Herstellung von Impfstoffen und für die Biotechnologie.
Gestalten Sie medizinischen Fortschritt – durch Ihre Arbeit bei Menzel!
Gemütlichkeit
Unsere Maschinen sorgen dafür, dass Bettwäsche strahlend weiß und die Daunen in der Decke bleiben.
Auch ein schönes Gefühl: eine Festanstellung bei Menzel.
Reliability and flat hierarchies
As a family business, we think in generations and offer secure jobs with room for your professional development through sustainable corporate management and financial independence.
In cross-functional teams, our employees assume responsibility for related fields of activity and projects. We achieve common goals in a collegial working atmosphere, mutual appreciation and constructive cooperation.
In doing so, we live diversity. Our company is successful because different personalities help shape it with self-confidence.
Are you interested in a career at Menzel? Contact us!
Are you committed, knowledgeable and motivated to take on new challenges? Are you looking for a varied job and want to become part of a competent team? Apply now!
You will finish school successfully and want to lay the groundwork for your professional future? We will give you a smooth start to your professional life and long-term opportunities for your career!
Discovering and promoting talents together: At Menzel, both students and pupils can gain professional experience in a wide variety of areas. The practical teaching of learning content and personal support are of particular concern to us.