Our extensive range of accessories optimally complements your production equipment and thus ensures even greater efficiency: you can use them to expand the range of applications of your machines, save space and time.
As with our machines, the same applies here: We will find the solution for your individual requirements. Talk to us!
Banding units are used to seal rolled up goods or to apply adhesive tapes.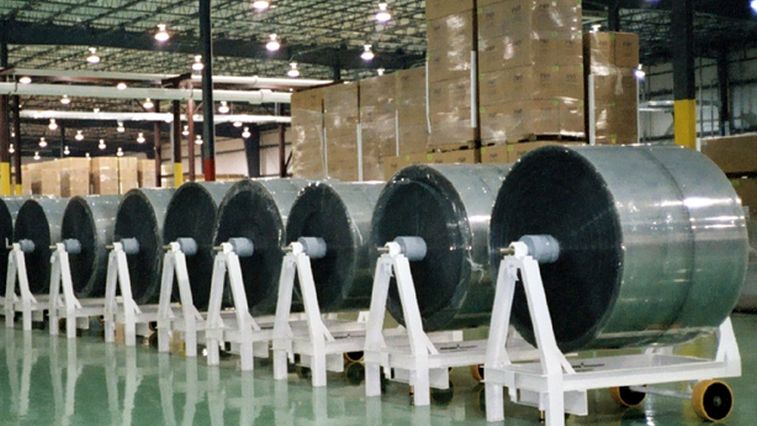 A-frames for winding and transporting large rolls of textiles, film, nonwoven or other web-shaped materials.

Reel turner to take over the reels directly from the rewinder. With the tilting unit the rolls can be erected on a stretching table or pallet.

Enables automatic loading of an unwinder with nonwoven rolls up to 2.5 m in diameter. The reel loader is equipped with a feed unit and reel separation.
Our thermal reaction chambers for dwelling under steam conditions are the ideal complement in the bleaching of small production outputs.
The Menzel ENERGYSAVE system sustainably reduces your energy requirements and production costs.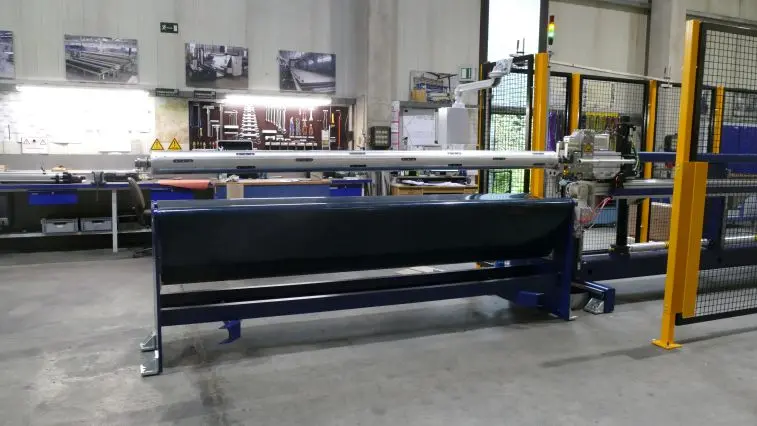 Winding shaft pulling device
Automatic removal of the winding shaft from finished wound rolls or sliding of cores onto the winding shaft.
The hydraulic lever roller enables easy and safe transport of Menzel a-frames
Roll wrapping stretch machine
Wrapping device for semi-automatic wrapping of large rolls with stretch film.
Do you need more information? We look forward to hearing from you!