Winding machines for a wide variety of web-shaped materials are our special competence. Whether nonwovens, textiles, technical textiles, paper, sensitive membranes, glass fabrics, rubber, rigid films, glass fibers or carbon fibers - we have the know-how to wind these materials reliably. Based on your individual requirements and our wide range of winding machines, we design the ideal winding process for the material.
Rolls with a diameter of up to 2 meters can be optimally wound on the Menzel large-diameter bobbin system.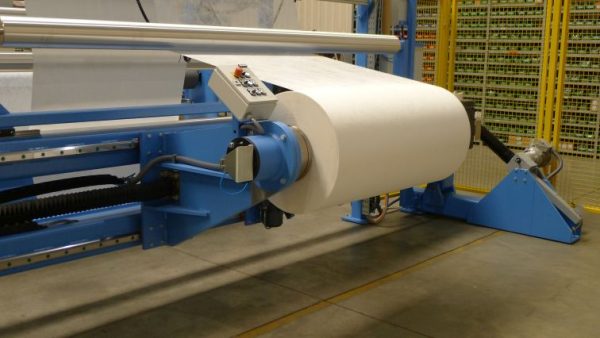 Our center winders can also be adapted to sensitive material and are available as mobile or fixed units.
When large and heavy rolls have to be wound on small core diameters, our carrier roll winders with widths of up to 15 meters are used.
Contact winders combine the advantages of circumferential winders and center winders to produce tight windings.
Turret winder: Without stopping the line, the roll can be changed at full production speed.
We also realize special winders for the individual applications of our customers.  
There are various solutions from Menzel for edge trim disposal. Learn more about our edge trim winders and discharge systems here.
Menzel splice stations are offered as manual or automatic splice stations, with clamping beam or cross cutter.  
Aggregates and accessories for winding
SBH
Wrinkle-free guidance of delicate goods
BSW
Wrinkle-free fabric webs
Textile, foil, paper
Slat expander
Gentle fabric guidance of textile fabrics
Edge trim
Cutting of edge strips from textile, foil, nonwoven
Selvedge Winder
Mobile winding of edge trim
A-frame
Winding, transport and storage of large rolls
Banding unit
for sealing rolled up goods
wellenhandling
effective pulling of winding shafts
Do you need more information? We look forward to hearing from you!