In addition to our wide range of winding machines for various applications, we have realized numerous special winders. We also respond individually to your special application.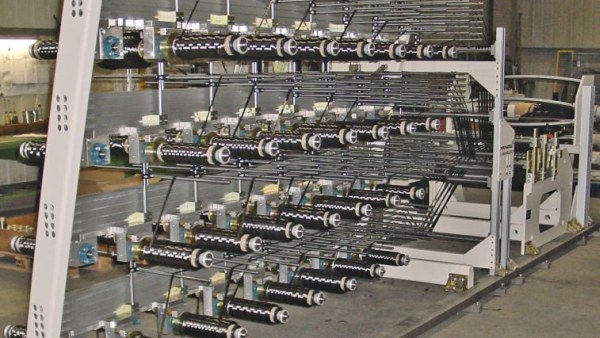 Unwinding creel carbon fibers
This unwind creel for carbon fiber spools was specially made according to customer's requirements.
Winders for the production of bushings up to 1100 kV for the high voltage range
Insulation mat winding machine
Winders for glass wool insulation including a banding unit for the finished wound rolls.
Laying winder for narrow strip
Fully automatic traverse winding machine, the strip material is fixed automatically. Reel push-off and core feeding are also fully automatic.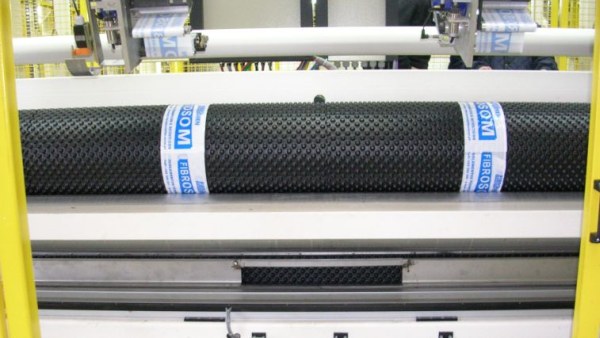 Winder for dimpled sheets and drainage material with slitters and fully automatic banding devices, suitable for sheets up to 4,600 mm
Winding machine for glass fabric for the production of preliminary products for high voltage switch rods.
Aggregates and accessories for winding
SBH
Wrinkle-free guidance of delicate goods
BSW
Wrinkle-free fabric webs
Textile, foil, paper
Slat expander
Gentle fabric guidance of textile fabrics
Edge trim
Cutting of edge strips from textile, foil, nonwoven
Selvedge Winder
Mobile winding of edge trim
A-frame
Winding, transport and storage of large rolls
Banding unit
for sealing rolled up goods
wellenhandling
effective pulling of winding shafts
Do you need more information? We look forward to hearing from you!