Your mechanical engineering career
Your mechanical engineering career
Wärmetauscher für Nassmaschinen
Saving energy with Menzel heat exchangers
Wir konstruieren und fertigen in Deutschland
Development & Production in Germany
Menzel Bushing Wickelmaschinen
Reliable energy infrastructure -
wound on Menzel Bushing winders
Your mechanical engineering career
Your mechanical engineering career
Wärmetauscher für Nassmaschinen
Saving energy with Menzel heat exchangers
Wir konstruieren und fertigen in Deutschland
Development & Production in Germany
Menzel Bushing Wickelmaschinen
Reliable energy infrastructure -
wound on Menzel Bushing winders
Menzel Maschinenbau offers forward-looking solutions for the production and processing of web materials. For the textile, film, nonwoven as well as the paper and composites industries, we are an reliable partner for the development, production and worldwide delivery of high-quality special equipment. State-of-the-art medical and energy technology companies also rely on our expertise to develop customized manufacturing systems.
You can also benefit from innovative engineering services, qualified specialists and the high vertical range of manufacture in the plants of our family-owned company.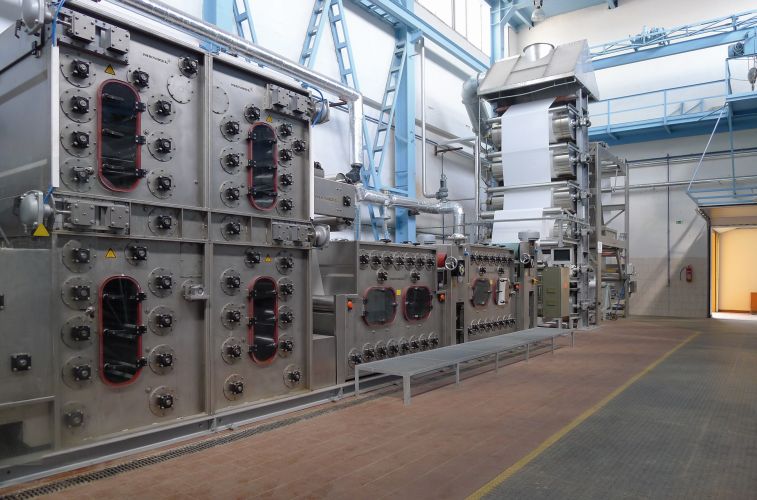 Winding, washing, coating, laminating - Menzel machines reliably process web materials. Learn more about our high-quality equipment:
Benefit from our innovations and experience with textile, nonwovens, film and composites. Here we report on the results of successful cooperation:
Find out about internships, apprenticeships and jobs for graduates and experienced professionals. Become part of our Menzel team!